---
ETSU
StatBroadcast Live Stats Feeds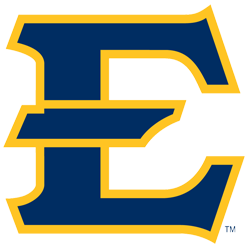 ---
---
New

Learn about Event Documents and Links

Click to reveal
Some of the events above have linked Documents that have been attached. These may contain helpful additional information, such as rosters, notes, announcements, etc.
You can access them by clicking on a 'Documents' buttons below and selecting an item from the menu, or you can access them directly in our stats feeds by clicking on the 'Notes/Docs' view button. There is also a link above to the Document Library.
Please note: all documents preceeded by the Link icon are links to websites, pages or documents that are external to StatBroadcast.
Today's Events
Seton Hall vs. ETSU (BASE)
ETSU vs. Charlotte (MTEN)
ETSU vs. Charlotte (WTEN)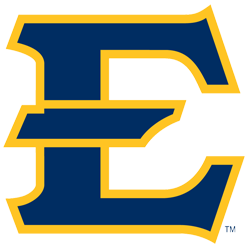 Womens Tennis
1:00 PM
Friday, March 31, 2023
Halton-Wagner Tennis Complex - Charlotte, N.C.
---
Past Results and Upcoming Events
This Week at a Glance
Date
Event
Sport
03/24
Samford 19, ETSU 7 - FINAL

BASE

Baseball

Final Book Final Stats
03/25
Samford 14, ETSU 6 - FINAL

BASE

Baseball

Final Book Final Stats
03/25
UNC Greensboro 0, ETSU 0 - Pregame

SOFT

Softball

View

Stats
03/25
UNC Greensboro 14, ETSU 1 - FINAL

SOFT

Softball

Final Book Final Stats
03/26
ETSU 17, Samford 12 - FINAL

BASE

Baseball

Final Book Final Stats
03/26
UNC Greensboro 9, ETSU 0 - FINAL

SOFT

Softball

Final Book Final Stats
03/28
Tennessee 10, ETSU 2 - FINAL

SOFT

Softball

Final Book Final Stats
03/31
Seton Hall at ETSU


--

Today

BASE

Baseball

LIVE

STATS
03/31
ETSU at Charlotte


--

Today (1:00 PM)

MTEN

Mens Tennis

LIVE

STATS
03/31
ETSU vs. Charlotte


--

Today (1:00 PM)

WTEN

Womens Tennis

LIVE

STATS
04/01
Furman at ETSU (Game #1)

SOFT

Softball

04/01
Seton Hall at ETSU

BASE

Baseball

04/01
Furman at ETSU (Game #2)

SOFT

Softball

04/02
Furman at ETSU

SOFT

Softball

04/02
Seton Hall at ETSU

BASE

Baseball

04/05
Radford at ETSU (Game #1)

SOFT

Softball

04/05
Radford at ETSU (Game #2)

SOFT

Softball

04/06
Wofford at ETSU

BASE

Baseball